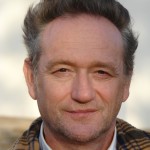 KURT MÄDER
PRODUCER
Lawyer, Master of Law, member of Anwaltskollektiv Zürich 1978 – 1985. Since 1985 own law firm with main focus on company-, art- and private law. Various collaborations for films in different functions, (a.o. actor in VACUUM, feature by Cyril Thurston). 1989 till 1993 training courses for producers. Co-founder of Sofakino XENIX, board member of SHED arthall Zürich.

Kurt Mäder is a member of the Swiss Film Academy.
PRODUCER/GESCHÄFTSFÜHRER
Co-founder Onfeatures Film GmbH
2008
Conversion in ONIX GmbH
1994
Since manager ONIX
Co-founder ONIX Films
1984, New York
PRODUCTIONS
GLOW
Documentary Feature, 2017, CH/DE
Producer, Co-producer Gabriel Baur, Associate Producer Patrick Frey
National theatrical release 2017
NORDLAND
Feature, 2014, DE/CH
Co-Production Supported by the Federal Film Board FFA.
A film by IJ.Biermann and Stephan Schoenholtz
A Silverio Films und Onfeatures Film Production
in Co-production mit the Deutschen Film- und Fernsehakademie and Myrland Films
AMOUR FOU IN PROCESS
Feature, 2010, CH/DE
Producer. Supported by the Bundesamt für Kultur,
the Filmstiftung Zürich, Succes Cinema,
Kuratorium des Kanton Aargau and ONIX.
VENUS BOYZ
Documentary Feature, 2001, CH/DE/US/GB
Producer, in cooperation with Gabriel Baur
Over 50 international Festivals. Awards a.o. Winner Best
Film / Semaine de la critique / Locarno IFF, Internationaler Start
IFF Berlinale 2002,
Theatrical releases in DE, FR, SW, NL, AT, BL, IT, CH and USA,
National and international TV-sales & DVD releases.
DIE BETTKÖNIGIN
Feature, 1994, CH
Producer.
Nationale and Internationale Festivals und Auszeichnungen, Kino
release CH, TV DE
THE EXCEPTION AND THE RULE
Experimental Film, 1992, A/CH
Co-producer, cooperation.
Art exhibtions, theater,
Special screenings
CADA DIA HISTORIA
Documentary, 1986, NIC/CH
Co-producer, cooperation editing,
in co-operation with Gabrielle Baur, Kristina Konrad.
Nationale and Internationale Festivals,
Art house distribution CH/DE, TV/DRS
DER BLAUE RITTER
1985
Tanja Stöcklin / Kurt Mäder
DocFeature, 60 min.,
Berlin